Removing the table
---
Table removal on a Wells Index 805?
Remove the servo assembly from the left end so that the table can be handled more easily.
There are three bolts that hold the ball screw traveler to its base - remove these and remove the lubricating tube.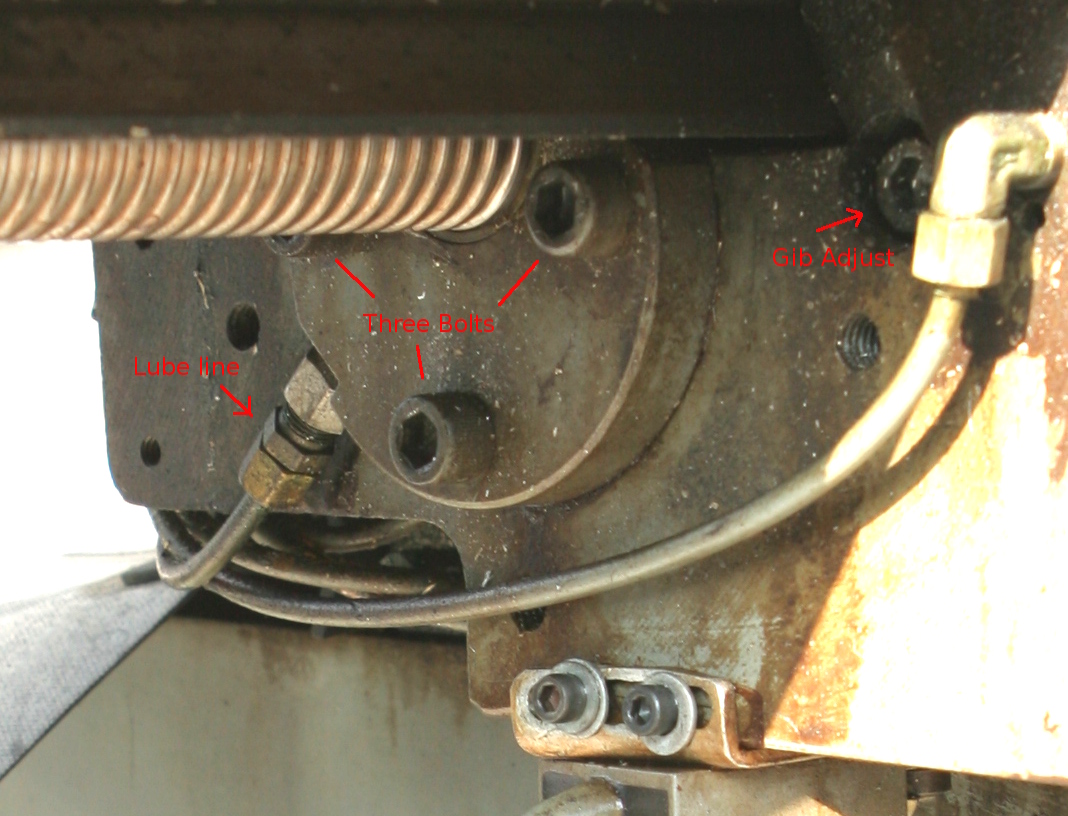 Ball Screw Traveler and gib
Click to see details

Remove the gib adjustment screws on both end of the gib and then slide the gib out to the left.

There is also a stop piece on the bottom of the far right end of the table that needs to be removed with it's one bolt.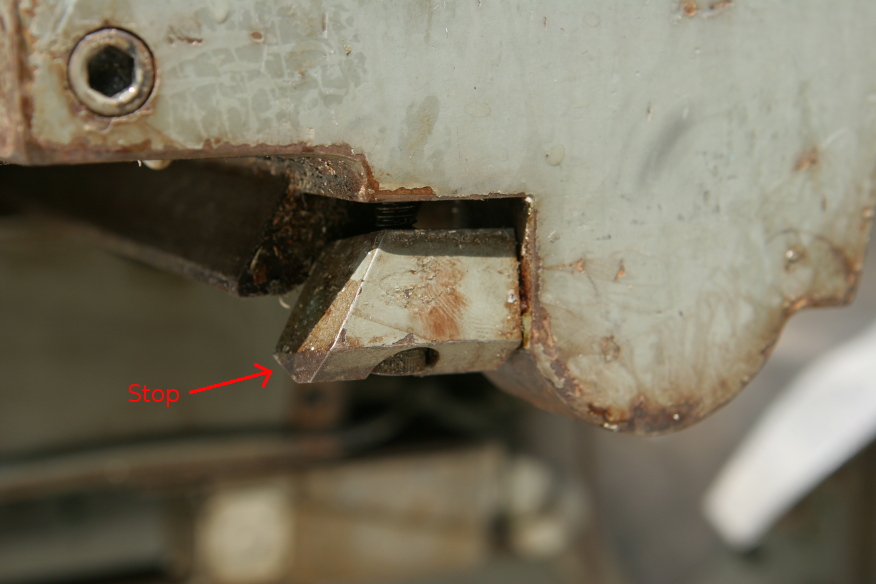 Table Stop
Click to see details
You may have to remove limit switches.
Remove the adjusting bolts from both ends of the gib - slide the gib out to the right - mark the end and orientation before it is completely out.
Support the table with bolts in T-slots (make sure they can't move horizontally). An engine sling and hoist works well to support the table evenly as you slide it out.
Disclaimer
This information may have errors; It is not permissible to be read by anyone who has ever met a lawyer.
Use is confined to Engineers with more than 370 course hours of electronic engineering for theoretical studies.
ph +1(785) 841-3089