Pavilion
---
Connecting Grounds at a Pavilion or Net-Tie
Schematic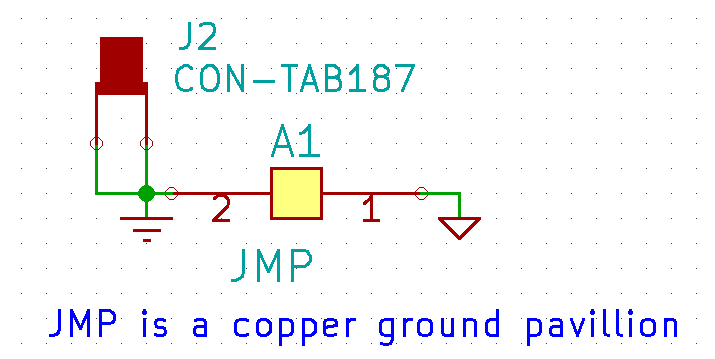 Connecting two planes at a single point, such as an analog ground and digital ground, is a common feature of many circuit boards to prevent IR drops over copper traces from being injected into signals. There are cases where Home-Run or start-point connections are needed. If you simply connect them they will end up being one net - and thus routed as one net. A better way is to make a special part that is nothing but copper that jumpers the two nets.
Draw your schematic with separate grounds.
Use a part similar to this to connect the grounds in EeSchema
EEschema library part: jmp.lib
In this example AGND is connected to GND. It would be possible to create a three(or more) net pavilion.
Circuit Board
In PCBnew create a module similar to this: jmp.emp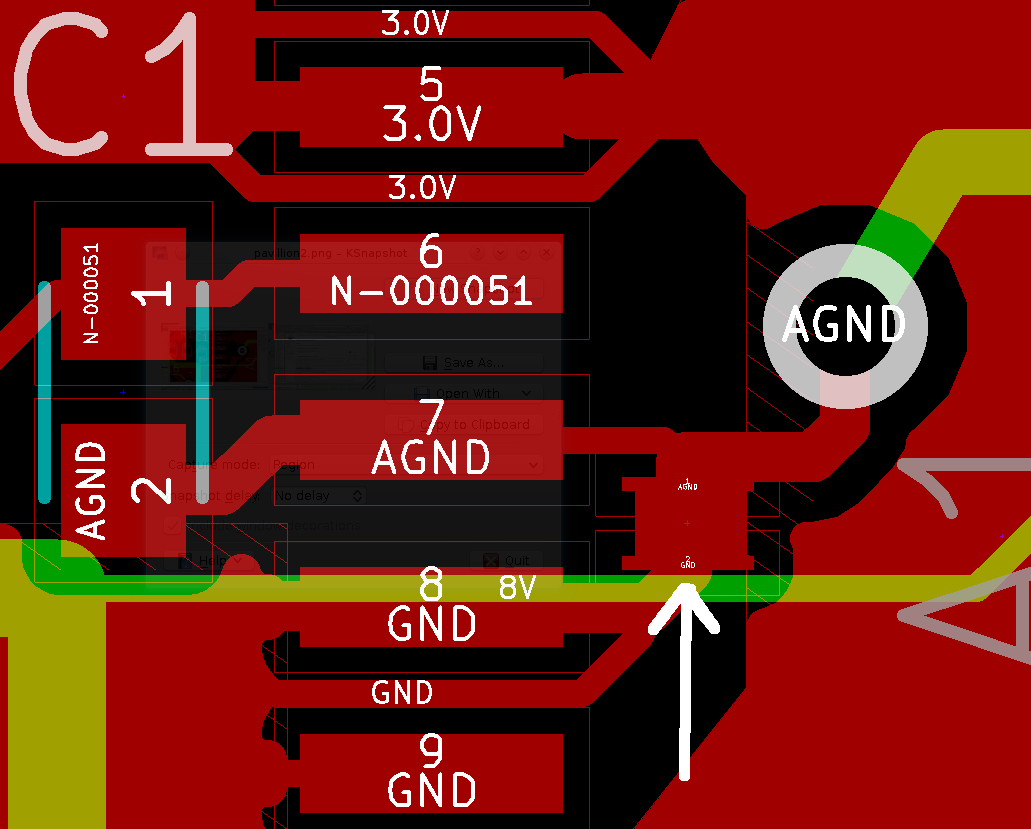 White Arrow Points at the Pavilion

The part is copper over-lapping two pads. The reference designator is set to invisible. Visit the main page






Disclaimer
This information may have errors; It is not permissible to be read by anyone who has ever met a lawyer.
Use is confined to Engineers with more than 370 course hours of electronic engineering for theoretical studies.
ph +1(785) 841-3089