BO Series Current Sensing Switch
---
Current Detector - Heater Burnout Detector
With Self powered Transistor(open-collector), Triac, or relay output: A Current Sensing Switch
Operation
In most configurations, LED and optional outputs are active on high current.
When applied in both the Delta and 4-wire-Y 3-phase configurations, LED and optional outputs are active on unbalanced load.
The calibrated set point allows sensing of single failure in parallel connected loads.
The Delta configuration requires three wires threaded through the sensor; make sure you have enough room.
The 4-wire-Y 3-phase configuration provides a simple neat installation with minimal wiring.
Wiring Diagrams
One or 3 Wire(s) with Ac current are threaded through opening.
No electrical contact is made with the current carrying wire
Din rail mountable bases are available as an accessory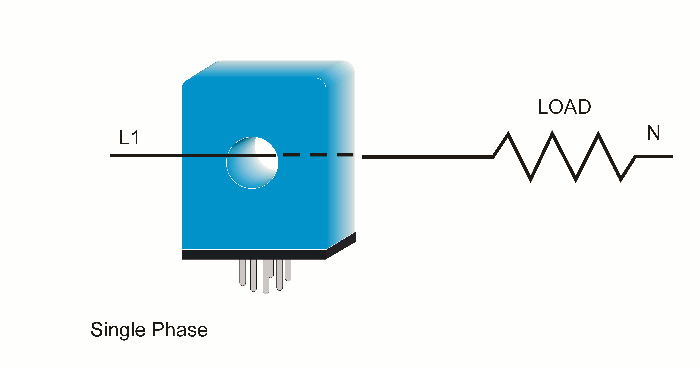 Single Phase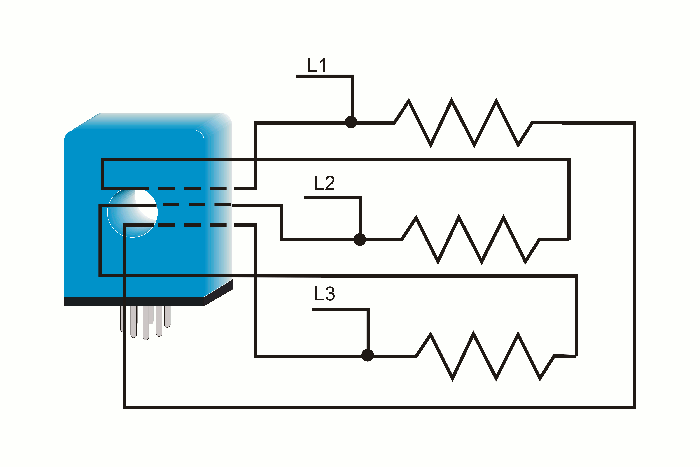 Three Phase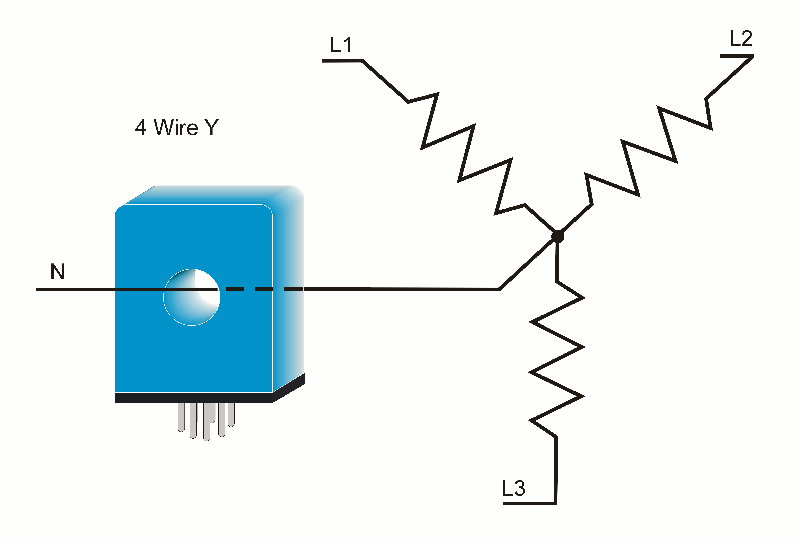 4-wire-Y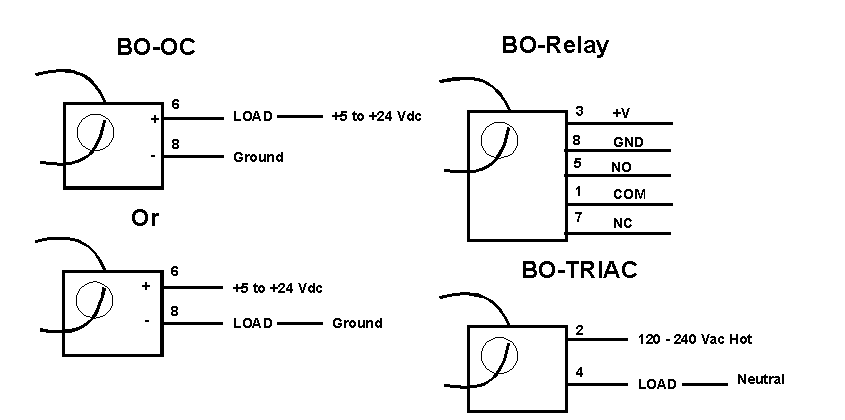 Wiring
Single phase
Simply thread the wire to the load through the RO series sensor and the self powered sensor activate the output when the current exceeds the set point.
Three Phase Delta
With one sensor you can monitor heater elements on all three phases. This is done by detecting current unbalance between the phases with this configuration - be very careful to follow the diagram exactly - there are 3 loops from the delta triangle - you can not thread the 3 supply lines and get the same result!
Monitoring the phase imbalance can let us detect burned out heater elements, phase supply problems that might damage motors or other equipment. The BO series sensor would activate on an imbalance that exceeds the set-point.
Three Phase 4-wire-Y
Another way of seeing the phase imbalance is the 4-wire-Y. Activates on imbalance the exceeds the set point.
Let Transtronics help you with your application. We are here to help solve your automation needs.
Specifications
BO Series Current Sensing Switch
Set point current range (specify with order)
5 to 100A Full Scale

Set point accuracy
+/-15% (5% on adjustable units) 10% dead-band
Relay Output version -RELAY

4A @ 220 Vac
TRIAC Output version -TRIAC

2A @ 220 Vac
Transistor Output version -OC

20 mA 24V (Pin 8 negative.; Pin 6 positive)
Ambient Operating Temperature
0 C to 60 C
Octal Case Size
60.7[2.39] X 44.85[1.77] X 70.75[2.79]mm[inches] (excluding octal pins)
With module in socket - 105[4.14] mm[inch] total height
Pass through opening
22.2mm [0.875"]
Optional 31.7mm [1.25"] -LD large diameter opening available
Adjustable versions available -ADJ

Allows a 2:1 range ( Full scale current of 10A adjusts from 5 - 10A)

Relay contacts
5A@30Vdc/120Vac see drawing below for pin out
Relay power supply
12V or consult factory
[] - denotes legacy units
Adjustment Option
For applications that need a settable current point the adjustment option, a trim potentiometer is provided that covers a 2:1 range. ( for example 5 - 10Aac ).
Disclaimer
This information may have errors; It is not permissible to be read by anyone who has ever met a lawyer.
Use is confined to Engineers with more than 370 course hours of electronic engineering for theoretical studies.
ph +1(785) 841-3089